The Dramas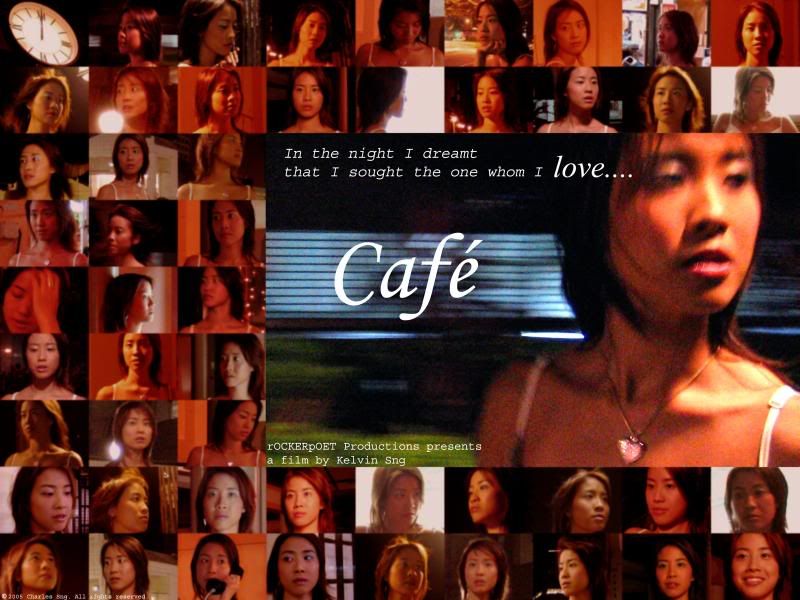 Café
World Premiere
A Film by Kelvin Sng
22 minutes
Japanese, Mandarin, English, Filipino
"What is love?" asks Yutaka, a disillusioned Japanese man. He sits in a café night after night watching others' stories unfold before his eyes, trying to find his answer. One night, the tales from three of the surrounding tables respond to him: Candy and May May, two childhood friends, discuss the man who is beginning to come between them; Gabriel and Sophia, long-time lovers, are rushing towards a precipice in their relationship; and a high-school reunion takes an interesting turn. All the while, a beautiful young woman searches for something. Four tables, five stories –
Café
reflects the cosmopolitan society of modern Singapore while contemplating upon universal ideas of self-deception and hypocrisy.
Visit the website at
http://cafe.felimon.com/
Director's Bio
Kelvin Sng is busy promoting his lastest film,
Kichiro,
a homage to ultra-violent Japanese cult films, which will premiere at the 19th Singapore International Film Festival. In addition, he is working on the feature length version of his short film,
More than Words
, which has already been screened at the 4th Euganea Movie Movement in Italy and the 3rd Berlin Asia-Pacific Film Festival in Germany.
Parcel
North American Premiere
A Film by Lu Lu Yang
13 minutes
Cantonese
Ahshin lives the tedious life of a postman, biking along the same route to deliver letters to the same people and establishments. Until one day, he receives a package with his estranged father's handwriting on it. Ahshin is thrown into mental disarray as he is forced to relive his abusive childhood. What lies within the parcel is a reflective and touching tale of a young man coming to terms with his past.
Director's Bio
Lu Lu Yang was born in Taiwan in 1979. She studied political science at Su-Zhou University in Taiwan for one year before pursuing her real interest in art and film. She went aboard and graduated from The London College of Communication with a Bachelor Degree in Film and Video. Currently, she is pursuing her Masters of History of Film and Visual Media at Birkbeck University in London.
The Parcel
is her first short film, written, produced, and directed by her with a group of Singaporean filmmaking talents and with the support of the Singapore Film Commission.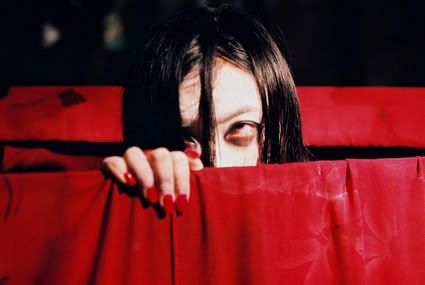 Strings
Canadian Premiere
A Film by Jon Lim
28 min
Mandarin
A husband having an affair. A mentally unstable wife. A red string to tie a mother and son together even in death. Months after his wife takes a suicidal plunge from the tenth storey of their apartment building, Kim has his mistress, Kah Min, move in. Kah Min tries her best to care for Kim's son, Jing Jie, but she quickly realizes something from beyond the grave doesn't want her to. A horror movie in the same vein as
The Ring
and
The Grudge
,
Strings
will keep you on the edge of your seat until the twisted end.
Visit the website at
http://stringsfilm.blogspot.com/
Director's Bio
With a Media Education Grant awarded by the Singapore Media Development Authority, Jon attained his advanced diploma in film production at Ngee Ann Polytechnic. He has since produced and directed a body of quality works which includes the much-acclaimed
Strings
(Hong Xian), which has won several awards including Best Direction and Best Film at the Canon DV Fest 2004. This film has been screened internationally in other overseas festivals as well. As a filmmaker, Jon believes in making films for the audience's entertainment and also to evoke emotions that inspire the viewer's imagination.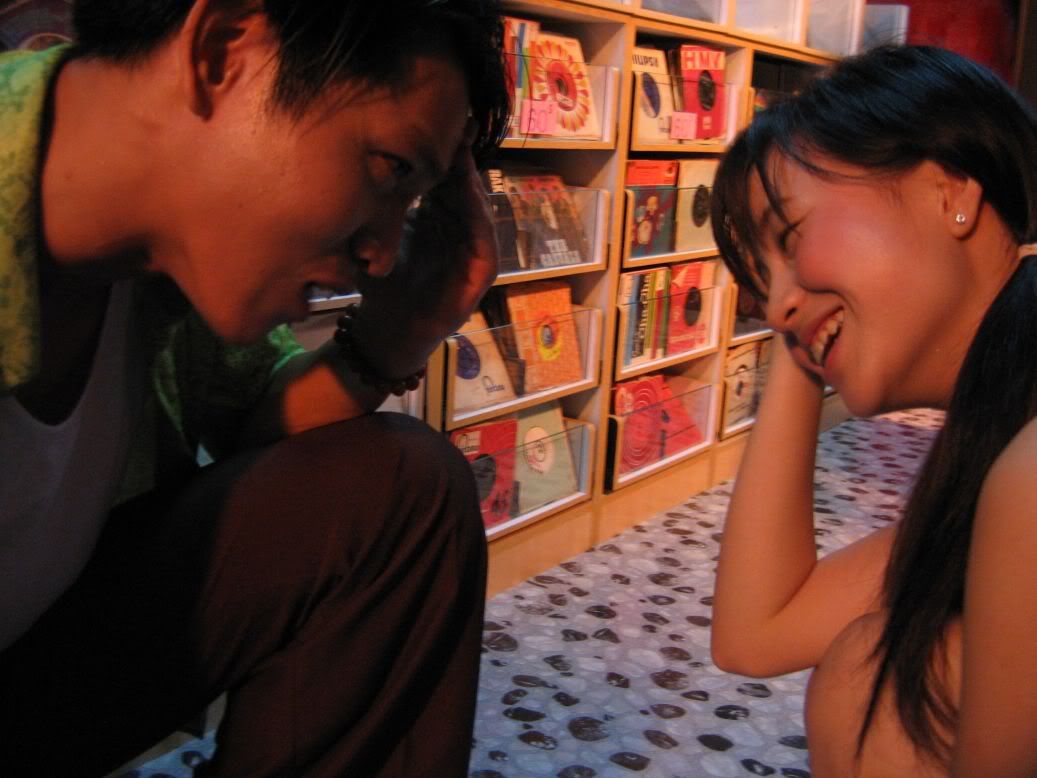 More Than Words
North American Premiere
A Film by Kelvin Sng
Time: 18 mins
Mandarin, Hokkien
The year is 1973, and Hao Nan is a loan shark with one of the most powerful gangs in Singapore. Entrenched in the underworld, Hao Nan's life is plagued by violence and hardship. That all changes, however, when he meets Yu Tong in a record store.
More Than Words
is the tale of two star-crossed lovers whose lives are united by the music of 70s Asian icon and diva, Teresa Teng (1953-1995) to whom this film is dedicated and whose music acts as the soundtrack to this romantic tragedy.
Visit the website at
http://www.morethanwords.adinfinitumfilms.com/